We take water for granted, but there are some fantastic inventions out there that are going unnoticed. We're constantly finding new ways to implement water technology to make it safer. I've been browsing the web for some of the best water tech stories in recent times. Here's what I found.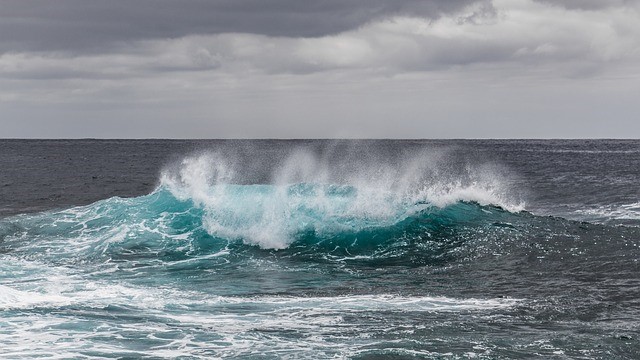 The Waterless Toilet
We'll start with something that was featured on CNN, and it's a fantastic invention. Cranfield University in Britain is the site for this invention – dubbed the "Nano Membrane Toilet". It doesn't require any power, and it works by separating solids and liquids into different compartments. Water is then drawn through as vapor, followed by a purification process. After it has been reconverted back into a liquid, it's suitable for tasks like laundry. The energy to power the water treatment system can even be used to charge phones if necessary.
It isn't out yet, but testing is beginning in the UK very shortly. After that, it will move to Africa, hopefully improving the living conditions for billions of people. Awesome!
Ocean Waves
This next story comes from the Huffington Post. There's a new type of renewable tech being used off the coast of Australia to do multiple tasks. Firstly, it is able to produce electricity, and it is estimated to be able to do this at vast levels. Also, the water that comes through the system can be used as drinking water. This is a major breakthrough, and we'll keep on the pulse of it to see how it develops.
Oh, and in case you're wondering, aquatic life won't be affected. In fact, it is suggested that this new technology will actually compliment it, acting as a reef of sorts.
Solar Water
Environmental scientists are constantly finding new ways to maintain water quality. Solar energy sometimes comes into the mix, and it's certainly doing so here. A company in Portland is finding new ways to use solar power to clean up our contaminated water supplies. This idea isn't fully developed yet, though. In fact, the company behind it recently received a grant to help them test in a variety of ways. So, despite the fact that we aren't there yet, this is another promising development. In the meantime, we've got plenty of good tech out there to help us purify and maintain water.
From Wine to Water
Here's our final story of the day, and it emanates from Scotland, UK. A water filter has been created that is made from glass particles of wine bottles that are collected around the country. It has been suggested that this method has proved much reliable than a sand filter that was being used. The bottles themselves go through a rigorous process, however. They're sterilized as you might expect, and they're broken down into tiny pieces before they're used.
So, that's what we've heard recently. Constantly, we hear of new technologies to help us when it comes to water solutions. Who knows where we'll be in the next ten years? It'll be interesting to find out.
Photo Credit
https://pixabay.com/en/water-sea-la-palma-atlantic-ocean-1555170/