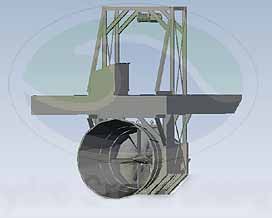 Hydro Green Power has received a $2.6 million investment by Quercus Trust develop its river and tidal renewable energy generators. This funding will help Hydro Green Power deploy its hydrokinetic technology to states such as Minnesota on the Mississippi River, where testing will begin as early as August.
Hydro Green Power currently has four methods of generating electricity using water, which include hydro, current, tidal and ocean power. Hydropower is generated from dams and projects usually take less than 12 months, start to finish.
Current power is generated from rivers and streams, which is what the Quercus Trust project will involve. Tidal power uses the predicable flow of the tides to generate electricity around the ocean shores. And, ocean power from Hydro Green Power involves water turbines that are offshore and a bit farther out to sea than the tidal devices.
In Minnesota, the river current project will be the first in the U. S. sanctioned by the Federal Energy Regulatory Commission (FERC). There are also project slated for Mississippi and Louisiana as well.