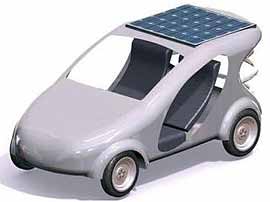 A commercial version of the Taiwanese solar car that came in second place at the Australian World Solar Challenge (WSC) may appear for sale this year. This mini solar racer, made in Taiwan, will be considered a city car, with a top speed of 44 mph.
The two-seater (with perhaps a third being added) has been likened to a golf cart in appearance, but it is also a zero emission vehicle getting all of its energy from the rooftop solar panel. The Taiwanese solar car was developed by the National Kaohsiung University of Applied Sciences and is only about 10-feel long making it a breeze to park.
Taiwan's first commercial solar car will take several hours to recharge and then can run for three hours straight and 132 miles before needing another charge. The retail price will be just short of $25,000 so you may start to see this vehicle appearing in upscale golf courses and gated communities sometime this year.