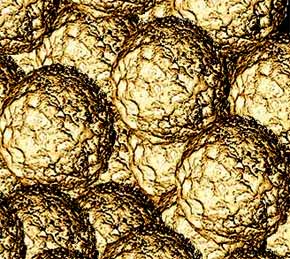 Solar cell and semiconductor company Spire has been awarded a U. S. patent for its nanophotonics technology. This technology creates quantum dot nanoparticles (about 25 millionth of an inch) that when exposed to light will create electrical current.
The Spire quantum dots are more consistent than methods used by other manufacturers. Spire states that its quantum dots have the potential, due economy of scale helped by its semiconductor division, to produce low cost solar cells with high efficiency.
I've stated before that solar is going to be hot this year and another company First Solar, Incorporated of Phoenix, Arizona is proving just that. The photovoltaic company saw profits rise 281-percent in the last quarter of 2007, primarily by driving down the cost-per-watt to $1.12 in its state-of-the-art solar panels.
For the DIYers who can't wait to get started on their own projects, there is a helpful solar book with simple diagrams and instructions on choosing the right components.