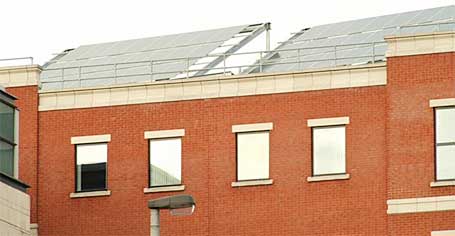 By Guest Blogger Mathias Maehlum
On 1st of August this year, the feed-in tariff in the UK, which enables household to put excess electricity generated by solar panels back on the grid for profit, was lowered by a quarter – from 21p to 16p for every kWh. On top of this, the payment lengths will also be reduced from 25 to 20 years.
This means that solar becomes less financially feasible for households looking to participate in the green movement and put solar panels on their roofs. Taking the recent price reduction of the upfront costs of solar panels into account, financial returns are estimated to have dropped from 7-10% to 6% since the FIT-scheme was first launched in 2010.
It looks like the reduction in the UK FIT-scheme has some interesting results for utility-scaled solar. Businessweek said the following on the recent development:
"Solar-energy companies are applying to build the U.K.'s biggest projects, sidestepping a cut in state subsidies aimed at limiting new power plants by relying on a decade-old incentive program and tumbling panel prices,"
"The market for utility-scale projects, stymied since the U.K. lowered feed-in tariffs paid to generators in August, may as a result see as much as 600 megawatts of plants built through April, the Solar Trade Association said. That's about four times the level of such installations now operating in the country."
The development is clearly exciting, and any type of solar added to the grid is a positive thing, but do we really want to lower financial incentives for households, and build large solar parks instead of spread them out on every rooftop?
About the Author
Mathias is working for Energy Informative where you can read more of his articles about solar panels, wind turbines and geothermal heating and cooling systems.